CAROLYN FOX is an on-air personality who is a public speaker and voice over talent.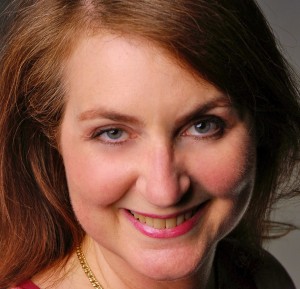 AN ENTERTAINING SPEAKER FOR YOUR EVENT  Carolyn has been a conference keynote speaker, as well as a panelist for group presentations. She has also led workshops on business topics, including sales and writing. It's no wonder that Carolyn was chosen as an interviewer for the official podcast for Book Expo America. Bringing a sense of fun to any event or discussion, Carolyn Fox specializes in getting attendees to participate.
VOICE OVER TALENT FOR YOUR PROJECT  Carolyn started her career at the mic with voice over.  Her voice has been heard on radio and television ads, industrials and as a variety of characters on children's animated TV show.  She's also the voice of Yellow Cab in such cities as New York, Clearwater, FL, and Denver, CO, among others.
BROADCAST HOST & INTERVIEWER  With years of on-air experience, Carolyn has had the pleasure of interviewing some of the brightest lights in the entertainment world. She has interviewed top music talent, such as Macy Gray and George Benson, as well as actors and movie producers.  Comfortable discussing any topic, Carolyn has a way of getting guests open up and share their personal stories.
To have Carolyn appear at your next event or perform on your project, please call (818) 703-0362 or email CarolynFoxsHollywood@gmail.com