FEATURED ARTISTS and GUESTS who have appeared on the show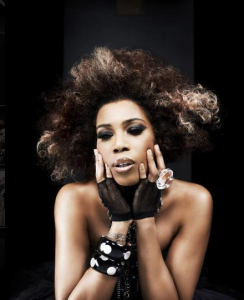 Macy Gray
Grammy-winning singer-songwriter Macy Gray will release her new CD, "Covered" on March, 27, 2012.  On this new album, Macy covers tunes from some of her favorite artists, such as The Eurythmics, Colbie Cailatt, Kanye West, Awolnation, etc. My fav is Macy's version of My Chemical Romance's "Teenager," in which she adds some new lyrics. Macy offers imaginative, fresh takes on some great songs.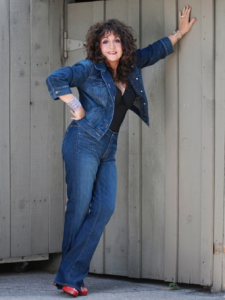 Maria Muldaur
Maria Muldaur, perhaps most famous for the multi-Grammy-nominated megahit, "Midnight at the Oasis," recorded her new CD, "Steady Love," in New Orleans, taking an exciting detour from vintage blues to record a contemporary electric blues album.
Phil Proctor of the Firesign Theater
Phil Proctor is a member of the irreverent counterculture comedy troupe, The Firesign Theater.  Their albums, including "Don't Crush that Dwarf, Hand Me the Pliers," "How Can You Be in Two Places at Once," and "Waiting for the Electrician, or Someone Like Him" are widely recognized as comedy classics.  Pictured is the group doing their send up of film noir, hard-boiled detective stories called "Nick Danger, Third Eye."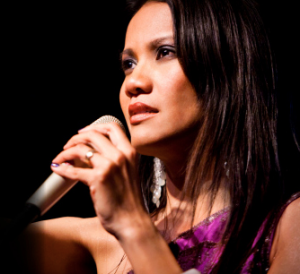 Charmiane Clamor
Charmaine Clamor has a full rich voice and delivers a sultry song like no one else. She can take a song like "Something Good," which Julie Andrews sang like a prayer, and turn it into a steamy, sensuous number.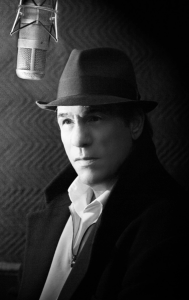 Robert Davi
Robert Davi is best known as an actor, playing such roles as a James Bond villain in "License to Kill," an FBI Agent in "Die Hard," and an agent in the 90s TV show, "Profiler."  He started his acting career at age 24, playing opposite Frank Sinatra in the TV movie "Contract on Cherry Street." Honoring that connection with Sinatra, and his life-long dream to sing, the multi-talented Davi has just released a new CD, "Davi Sings Sinatra: On the Road to Romance."    Ol' Blue Eyes would be proud.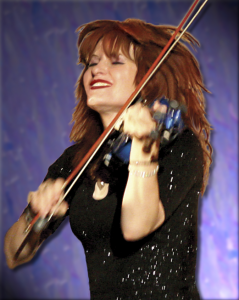 Lisa Haley of Lisa Haley & the Zydekats
Lisa Haley, of Lisa Haley and the Zydekats, is a Grammy-Nominated fiddler, dancer, vocalist, and songwriter who serves up raucous Louisiana Bayou rhythms on traditional and original songs.  Prepare to catch "Zydecosis." 
The multi-talented Rebecca Zapen is not only a gifted singer and songwriter, but she also plays guitar, ukulele, and a wicked jazzy violin.  Her new CD, "Nest," features such tunes as "Beautiful Love Songs Without the Love," "Swamp Pit," and an imaginative update of the Robert Palmer hit, "Addicted to Love."  
Larkin McLean 
On her new, not to be released until Valentine's Day CD, Larkin gets in touch with her inner wild girl.  With tunes like "My Bottom's Gonna Get Me (to the Top)," Pasties and a G-String," and "48 Hours in Vegas," you know you're in for a good time.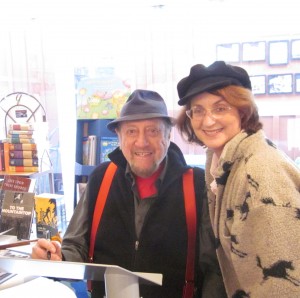 Fred Weintraub 
Fred Weintraub was a studio executive at Warner Brothers for a week before he greenlit the production of "Woodstock" the movie.  In his new book, "Bruce Lee, Woodstock and Me," he shares behind-the-scenes stories of the movie industry, including how he discovered Bruce Lee and produced "Enter the Dragon."  As the original owner of The Bitter End night club in New York, Fred also mentored such new talents as Neil Diamond, Woody Allen, Judy Collins and Bill Cosby, among many others.
Angelique
Angelique is a versatile neo-soul singer-songwriter who works in every genre from rock and pop, to jazz, funk and reggaeton.  Watch for her new CD, a live album, that will drop in January, 2012.  Angelique is fluent in French, Spanish and Portuguese, as well as English, which will come in handy next year when she tours Brazil and Europe the Mary Jane Girls.  Ooh la la, what a voice.
The Tyrants in Therapy 
The Tyrants are cabaret artists who bring their own special brand of humor and edginess to their music.  This is one group that embraces a wide range of media, from recording in the studio, to live performances, to a television show in New York City.  The Tyrants are working on a new CD of dance music, and with luck, will debut one of they yet-to-be released tracks in an After Hours interview!
Harmonica virtuoso Sugar Blue  has played and recorded with musicians ranging from Willie Dixon to Stan Getz to Frank Zappa to Johnny Shines to Bob Dylan.  Sugar is perhaps best known for his signature riff and solo on the Rolling Stones' hit "Miss You," from their "Some Girls" album.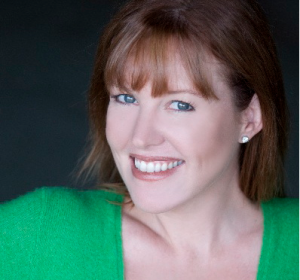 Natalie Bovis
The Liquid Muse, Natalie Bovis, is a recognized beverage consultant, mixologist and the author of Preggatinis,The Bubbly Bride, and the soon-to-be-released Edible Cocktails.  She an expert on new and emerging trends in entertaining and cocktails, has great ideas on how to celebrate Mardi Gras.